If your seeking a mattress that truly provides a cushin' for that pushin' this is the read for you. Finding the right choice for your mattress here is key because everyone has their own personal preference for making that bed rock.
If it's 11:00PM and you don't want to disturb your neighbor, wake your already birthed child, or awkward out your roommate. Your going to want a nice impact resistant memory foam mattress to sound proof your ground pounding. For this category, we have selected two great mattresses.
Leesa Mattress
The first on our list is the Leesa Mattress. This bed is a HOT item and it is top ranked with delivery mattresses such as Casper, Helix, and Purple. This 10-inch memory foam "slam master" has a lot of compression room to absorb any impact. And it still is designed to provide adequate spinal support.
A great feature about the Leesa is its cooling Avena material allowing enhanced ventilation of the mattress. This means less sweat when your getting in on. An added benefit of the Leesa is that it comes with free door-to-door delivery and a 100-day trial. This means you'll have ample time to test out its sexual capabilities.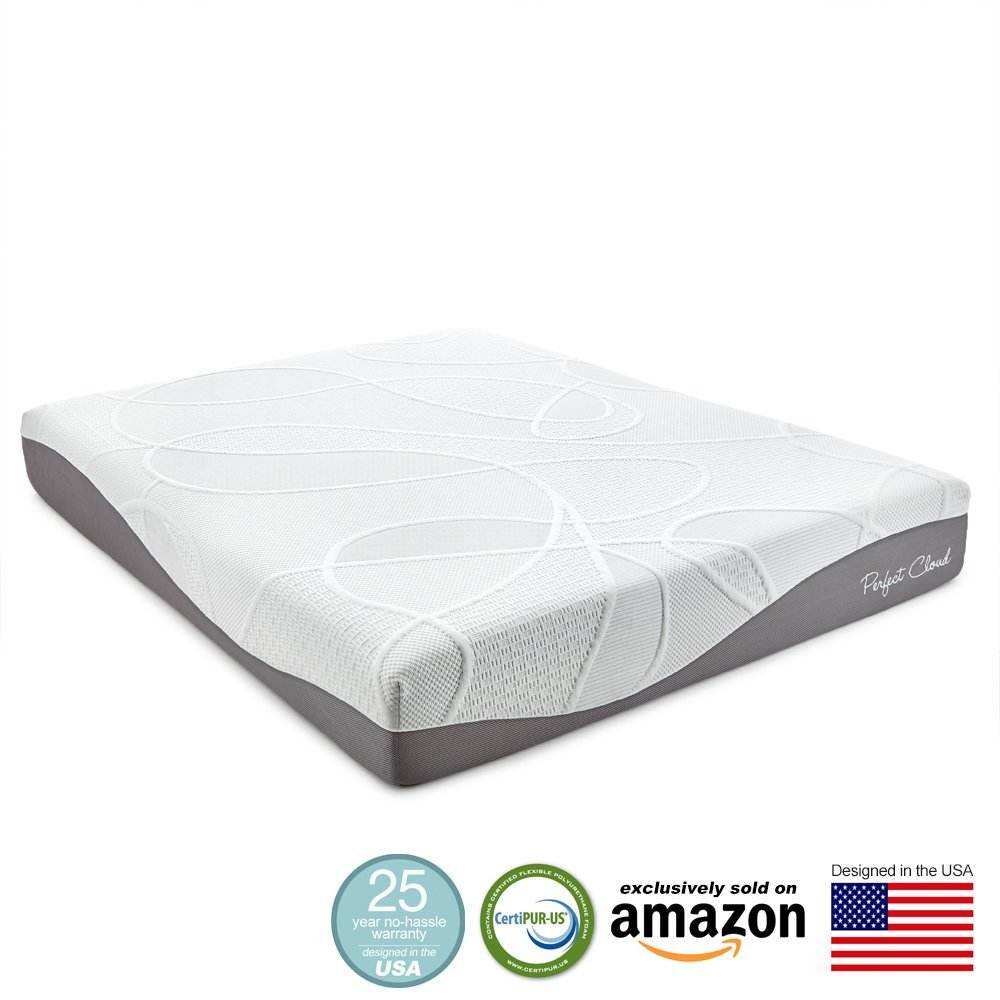 Perfect Cloud UltraPlush Gel-Max
Number 2 on the list is the 10-inch Perfect Cloud UltraPlush Gel-Max. As the name states, this mattress will be truly adding the max to your climax. Made with a state of the art gel oriented memory foam mattress. You will experience cradling support when relaxing and dead silence when…not relaxing.
The Perfect Cloud's ultra-responsive materials provide extra traction, so you won't be sliding all over your bed during the dirty deed. This mattress is available on Prime with free shipping.
 PlushBeds Botanical Bliss
On the contrary. If noise isn't your concern and you're sole objective is to lay more pipe than 1920's subway worker, than the PlushBeds Botanical Bliss mattress is the go-to. Made of 100% latex and standing 10-inches tall, this mattress has features a bit different from the typical memory foam. The latex composite is quite bouncy in natures, which functions as an excellent assist during intercourse and is a highly durable material.
Secondly, natural latex is both hypoallergenic and antimicrobial, so you wont be rolling around in germs during the special session and wont worry about them after. Another great feature about this mattress is that it is completely flippable. This means that if your sexcapades gets a bit too messy, give this big guy a 180° toss and it'll be just like new. This mattress is additionally available on Prime with free shipping.
Important Features
Edge Stability
We found this to be one of the most important features to look out for when purchasing a mattress specifically for sex. If the edges are weak it can lead to drooping of the bodies and decreased support.  You can avoid this by sticking closer to a mattress that is tougher and will give you more of the feeling like you are sleeping on top of it rather sinking deep into it. It can be a real hassle you or your partner's knees slip off the bed while getting down and dirty.
Room Accessories
Setting the mood in your bedroom is very important and can make or break whether you get lucky or not.  I have found that these two items can tip the scale in your favor.
Color changing LED lightbulbs
There are two light bulbs that lead the way in this field.  The phillips hue and Lifx LED Bulbs. I chose to go with Lifx because they do not require a hub and can connect directly to your Wifi.  Both of these lights can perform any color of your choosing at any dimness. The right color is game changing. The deep blues and reds create an immensely intimate room setting.
Oil Diffuser
A diffuser is a device that you plug in and allow it to spread beautiful scents around a room. This can change a rooms aura and properly set the mood so your mattress doesn't have to do the work.